about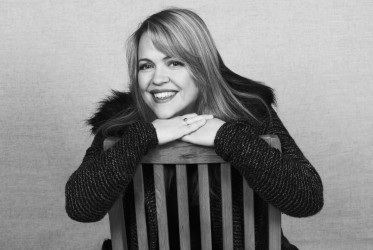 I'm a writer living in Manchester with my artist husband, John, a small person called Violet and a ghost called Ron.

The Monster's Wife, my first novel, was a rewriting of Frankenstein told from the perspective of the girl Victor Frankenstein transformed into a Bride for his monster. I wrote most of the novel on the tiny island in the Scottish Orkneys on which it's set and it was shortlisted for the Scottish First Book of the Year Award.

My second novel, The American Girl, tells the story of and American exchange student who stumbles out of the woods near the small French town of St. Roch, barefoot, bloodied, and unable to say what has happened to her. I also wrote this partly on the hoof, in the various locations in the South of France mentioned in the book.

My poems and short fiction have appeared in a number of magazines and anthologies including Best British Crime Stories. I'm represented by Oli Munson at A.M. Heath. Before I became a writer, I had a lot of jobs, from babysitter and box-assembler to librarian and teacher. I teach photography with my husband and travel as often as possible, often wearing an elaborate disguise.
Photo © John Brewer