Art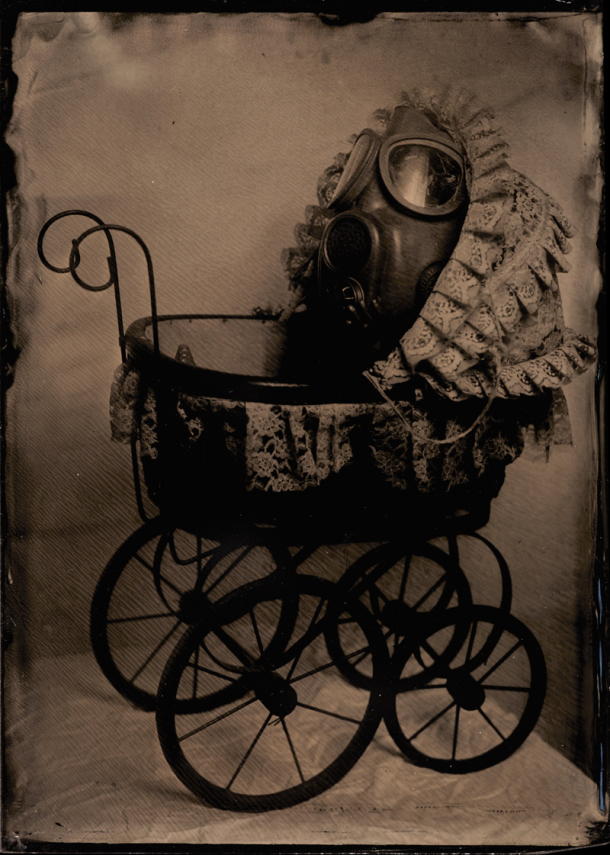 The Mask Series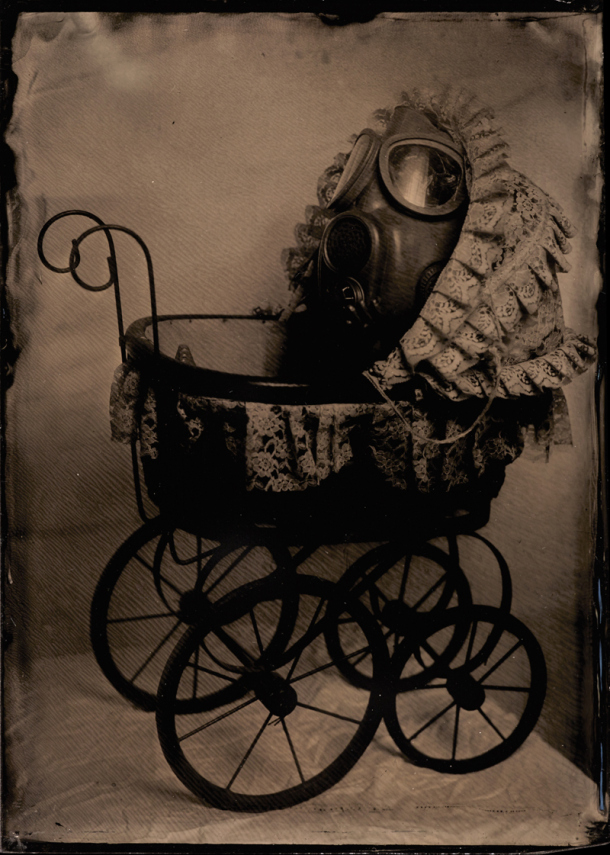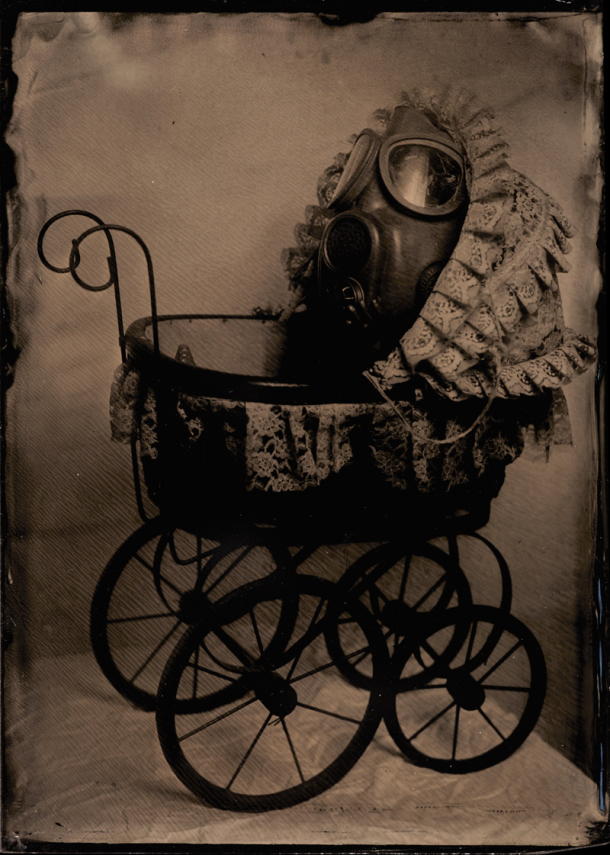 Recently, I participated in an international wet plate series called The Mask Series.  The project was coordinated by Shane Balkowitsch who assembled 150 alternative photographers from over 25 countries, making the series the largest international wet plate collaboration since Frederick Scott Archer first invented the process in 1848.  The goal is to raise awareness for the technique and also create a collection of plates for exhibition in a gallery and publication in a book. The prop used in each image is a vintage Czech M10 gas mask. 
I enthusiastically signed up for the mask project and looked forward to mask coming my way.  But I wasn't prepared for what an emotive object the mask would be.  When I tried the mask on, it was stifling, haunting.  I imagined gas attacks, nuclear explosions, air raid sirens.   
My idea for the masked baby came from imagining my Dad, a baby during WWII, wearing the  'Mickey Mouse' masks used by children during the war.  The relatively large size of the Czech mask gives the picture a more ominous feel, as if the baby is weighted down with adult problems.  The sins of the father.  I took a couple of test shots to establish exposure.  The ambrotype I submitted to Shane was also a test shot and in fact, I was getting so frustrated with my images, I was about to throw the towel in after I took it.  But when I saw it lying in the cyanide solution, I quite liked its eerie feel. 
You can read my account of the process here.