Art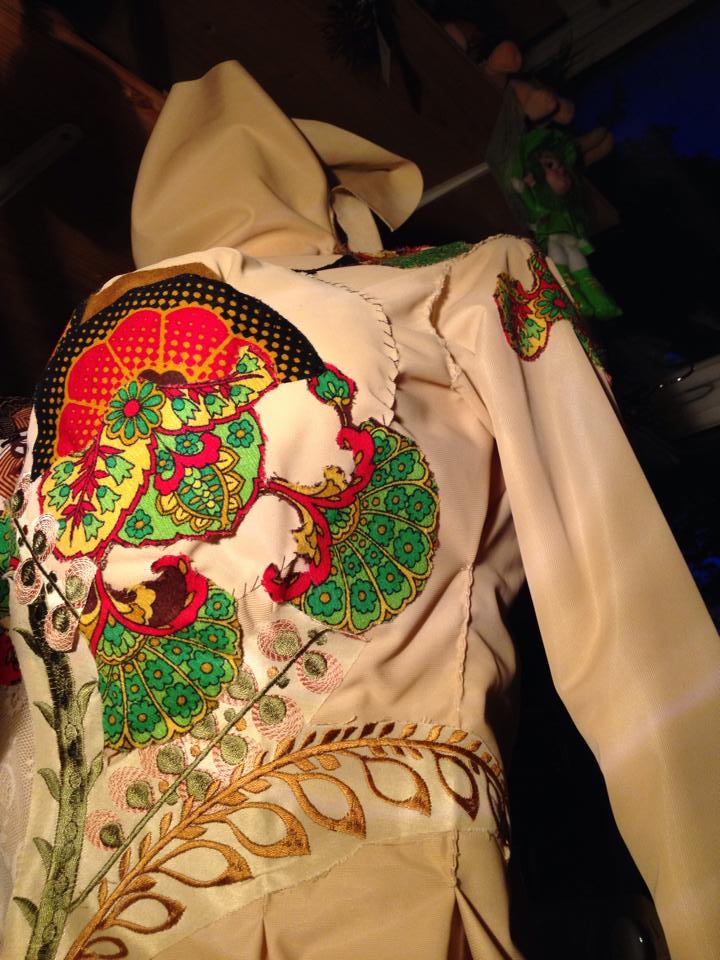 Bride of Frankenstein Art Collaboration
I've recently had another chance to collaborate with artist Vineta Gailite. Vineta's hand-made dolls, sculptures and shadow puppet theatre work, Imaginary Islands, are beautiful, eery and full of atmosphere. I love the way each of her pieces tells a story or draws on one. For our last project together, I commissioned Vineta to make some special puppets and in return I made her a hand-coloured ambrotype of them. Then there was the time Violet, Vineta and I spent an afternoon improvising short plays for Vineta's Imaginary Islands project. As you can see in this video, we came up with some pretty surreal stuff!
For our most recent work, Vineta drew inspiration from The Monster's Wife and classic iconography of the Bride of Frankenstein, especially Elsa Lanchester's interpretation. We met in the summer to discuss ideas and made some vague and byzantine plans. Then a few weeks later Vineta sent me some images of what she was creating and I was completely blown away by her wonderfully creative and detailed work in creating a dress for Oona/ the Bride from my novel and a large scale puppet of the 'Frankensrooster', Oona's pet cockerel Orpheus which is brought back to life by Victor early on in the book. We've now begun to plan the next stage: a series of wet plate images of Vineta's creations and possibly a piece of puppet theatre too.
Have a look at the gallery below to see images of Vineta's amazing creations.