Competitions
Sentinel Literary Quarterly Short Story Competition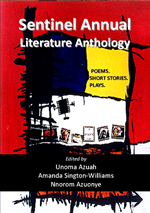 I'm thrilled to be judging the Sentinel Literary Quarterly Short Story Competition, deadline April 2012.  Details below –
Competition Details
Short Stories may be on any subject or style and MUST NOT have been previously published, or posted on a website or blog. Short Stories posted on members-only writing groups for workshop purposes as part of the creative process are not deemed to have been previously published. Short Stories must also not be under consideration for publication or accepted for publication elsewhere, and may not be simultaneously entered into another competition.
Length: Maximum 1,500 words per story.
Entry Fees: £4.00/1 story, £8.00/2 stories, £10.00/3 stories, £12.00/4 stories.
(You may enter as many Short Stories as you wish – with the appropriate fees.
Prizes: First: £150.00, Second: £75.00, Third: £50.00, Highly Commended: £10 x 3.
First Publication: The three winning Short Stories, and three highly commended Short Stories will receive first publication in Sentinel Champions magazine in print and eBook in November 2012. The authors will each receive a free contributor's copy.
Anniversary Year Giveaway: As part of the celebration to mark 10 years of Sentinel Poetry Movement, 1 entrant to this quarter's short story competition will receive a year's free subscription to Sentinel Champions magazine.
 Results due: 30th April, 2012 announced in Sentinel Literary Quarterly magazine online at: http://sentinelquarterly.com/competitions/results.htm