Publications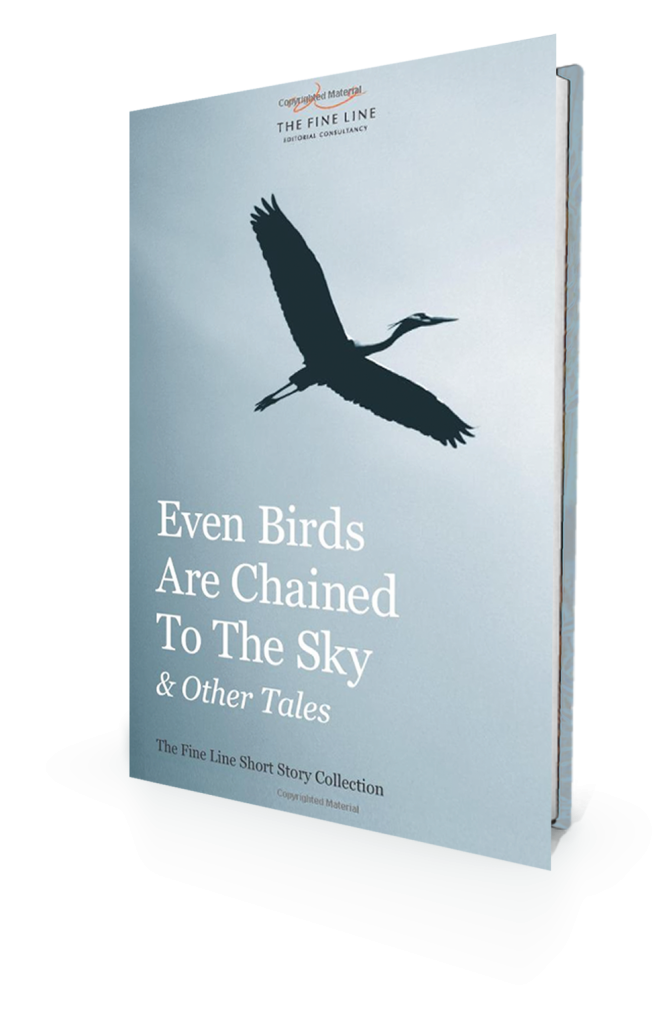 Even Birds Are Chained To The Sky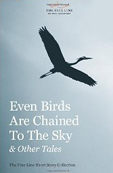 A collection of the winning stories from The Fine Line Short Story Prize, Even Birds Are Chained To The Sky and Other Tales is now available from Amazon, who describe it as follows:
Some are tales of joy and others woe; some tell of destructive lust and others slow-blooming love. They are lavish, restrained, fantastical and beguilingly everyday, drawing the reader into the lives their characters inhabit. Some are dark tales of violence, bleakness and betrayal, their imagery troubling and their characters brutal; while others are joyous, funny, whimsical and tender.  Created by writers from America, Portugal, Italy, Scotland, Australia, Israel, England, Poland, India, Wales, Greece, Canada and Ireland, these stories will move, excite, horrify and entertain every reader who enters their worlds.
This very enjoyable anthology includes a story by me called 'Kissing Hitler by Marilyn Monroe'.  Here's a little taster: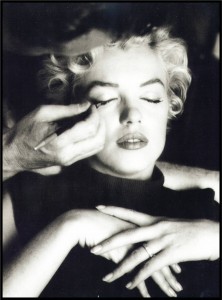 I come to you through the lips of Madame Blavatsky, the greatest psychic in Ventura, CA.  You say you want to know the truth about a certain day in the long, hot summer of 1962? A little while after I sang H-apppy Birthdaaaay Mister Pressi-dent at Madison Square Garden and just a smidge before I was due back on the set of Something's Got to Give?  Well, Honey, you got an exclusive, front page news about a Big Cahuna who came visiting one sweltering day when I was indisposed.
But first, I'll tell you a little something that will help you understand both of us, my killer and me. It concerns an actor who thought he was a funny guy that looked real good in a dress. Well, he said kissing me was like kissing Hitler. I'm sure you heard about it. It was in every rag on the newsstand.
And you're probably thinking, people say you look like a million bucks every day, Marilyn. And folks pay millions of bucks to see your movies. And when those nice people sit in the darkness watching a blonde who's not exactly out of shape having a swell time, they feel better. I know because I sat where they sit once, when my foster families used to send me to the movies to get me out of the house and there I'd sit all day and way into the night. Up in front, there with the screen so big, a little kid all alone, wanting to marry the leading man.