Best British Crime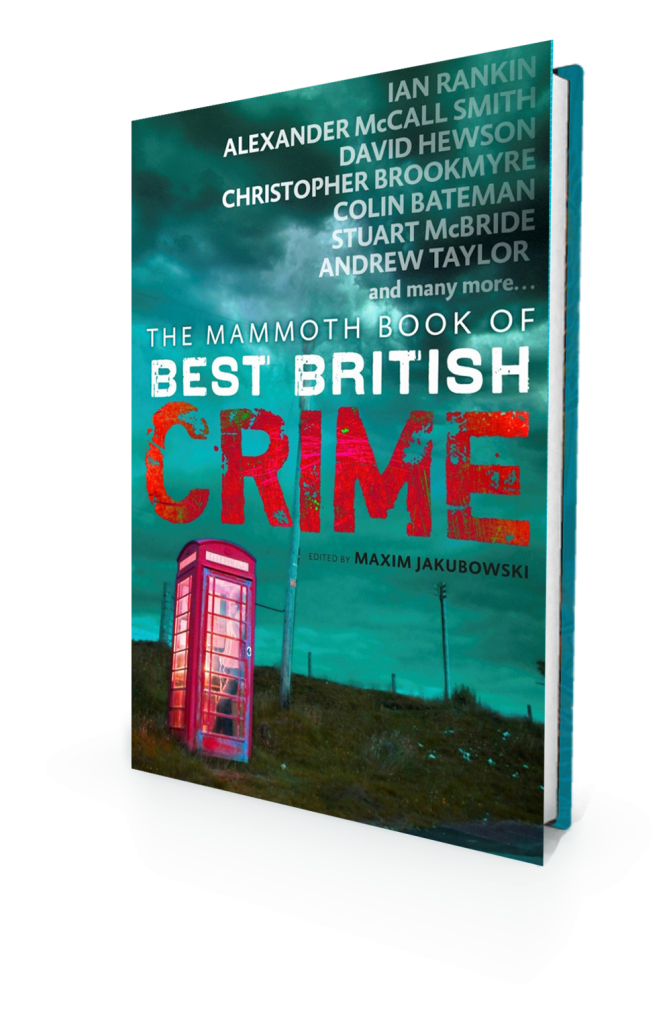 Best British Crime
My short story 'Jungle Boogie' was originally published in the Pulp Ink Anthology, which you can buy as an ebook on amazon.  It will now be republished in The Mammoth Book of Best British Crime 9, which Amazon describes as follows: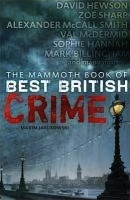 The must-have annual anthology for every crime fiction fan – the year's top new British short stories selected by leading crime critic Maxim Jakubowski. This great annual covers the full range of mystery fiction, from noir and hardboiled crime to ingenious puzzles and amateur sleuthing. This year's volume contains stories by: Peter James, Nick Quantrill, Reginald Hill, Jay Stringer, Liza Cody, L. C. Tyler, Barbara Nadel, Adrian Magson, Val McDermid, Chris Ewan, Kate Horsley, Nicholas Royle, Ian Ayris, John Lawton, Nigel Bird, Zoe Sharp, Robert Barnard, Ann Cleeves, Mark Billingham, Paul Johnston, Amy Myers, Tony Black, Keith McCarthy, Martin Edwards, Ken Bruen, Marilyn Todd, Stuart Neville, Peter Lovesey, R. J. Ellory, Kate Ellis, Christopher Fowler, Michael Z. Lewin, Barry Maitland, Alison Bruce, Phil Lovesey, Matt Hilton, Andrew Taylor, Simon Brett, Brian McGilloway, Col Bury, Gerard Brennan, Christine Poulson and David Hewson.
Here's an extract from the story:
It was his Abuela, his tiny grandmother, muttering the rosary to herself as she stirred bread soup, who'd made him the lace handkerchief.  He stuffed it into the space between his belt and the wound in his gut.  As he staggered along, he could feel it getting wetter and in his mind's eye he saw the silk curlicues growing brittle and black.  What would Abuela say if she saw her handiwork jammed between his watch pocket and the nugget of lead?  Nothing probably.  She would simply take it and wash it for him, crossing herself and whispering about la agonía en el huerto.  Then it would appear, clean and pressed, in the breast pocket of his linen jacket.  He told himself that it was there now, crisply folded.
The blonde would be behind the wheel of his Coupe by now, headed for Mexico City.  Meanwhile, he was almost at a bar – not the Bar El Diablo, full of tourists and knitted dolls and sugary, cold beer, panpipes blaring over the PA.  No, his hand was propping up the yellow-painted wall of La Cantina del Corazon where the men sipped cane hooch in dark corners and chewed the fat.  He could rest there for a little while, maybe.
He stumbled through the swinging doors, trying to hold his head high long enough to get to a table.  A few people stared then turned back to their talk, probably thinking he was drunk or stoned.  The bar was hot and it was hard to walk like there was no hole in his gut just next to the fake-silver belt buckle, no dark wad of silk sticking to his black cotton shirt.  He slumped at an empty table and a woman with hard black eyes, long hair and a proud, straight throat came to wipe the crumbs and peanut shells into his lap.  "Drinking?  Eating?"  She said it in English, like he was just another tourist.
"Long time since I've been in here, I guess."  Speaking tore him up.  He winced.  It felt like that blonde had hammered nails through him, tacking his flesh into his bones.  Maybe voodoo was her thing.  Maybe that was why she'd wanted the statue of Xbalanque, Jaguar god of the Underworld, shadow of the shaman.  Xbalanque would bring her all the darkness she could wish for if she let him.